It's holiday time once again, as well as year's end. Endings turn into beginnings. Closure, review, outlook, and intentions fill the air.
I have been here before – and, unfortunately, this precious annual ritual doesn't always deliver as much rest, clarity, and resolve as I would hope for. I know from my coaching work I'm in good company. What gets in the way for so many of us?
I would like to suggest one key element: Making time to think & reflect. (I find this to be true both on a personal as well as organizational level.)
The crucial element is the making in making time. Reflection doesn't come intuitively for many of us. We get rewarded for doing – not for thinking. So, more often than not, we deem action more powerful than reflection, busyness superior to idleness.
This action bias comes with a price. In the poetic language of T.S. Eliot, we go from situation to situation where "we have had an experience, but we missed the meaning". Or, in the language of organizational psychology, as laid out in a 2016 Harvard Business School study (Making experience count: The role of reflection in individual learning),
"once an individual has accumulated a certain amount of experience with a task, the benefit of accumulating additional experience is inferior to the benefit of deliberately articulating and codifying the experience accumulated in the past"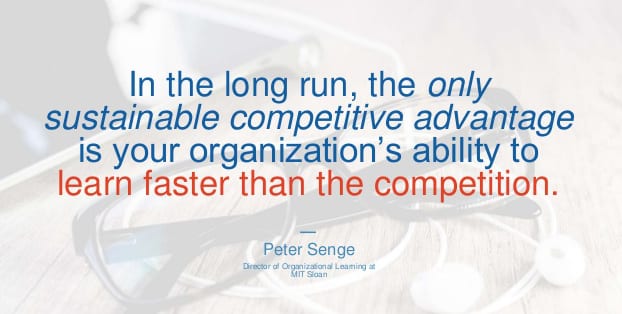 Making time to think, the authors move to show, supports us cognitively  – by improving our understanding of the task at hand – and emotionally  – by increasing self-efficacy, i.e. the belief in my ability to accomplish a task successfully.
In other words, given enough experience in a role, reflecting on what we've learned is the most powerful way to improve future performance.
Without distilling meaningful narratives or codifying key lessons learned, our ability to adapt to or to shape change suffers – and so does our ability to align action with others. In a world that keeps changing ever more rapidly, that's no small price to pay. (There is an "urgency of slowing down" – as Pico Iyer puts it on Krista Tippet's On Being podcast.)
So, now what? Some food for thought – and follow-up action: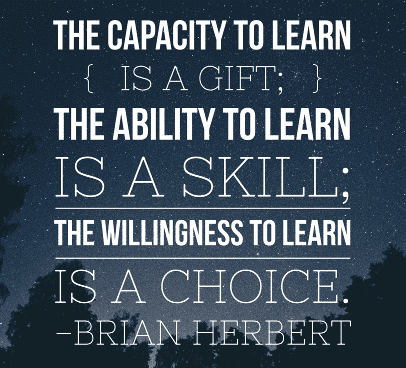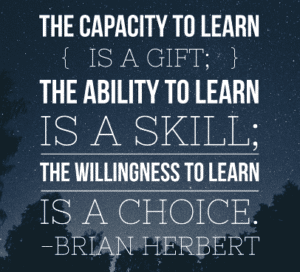 Block time for reflection in your calendar on regular basis (and defend your creative space.) Don't make reflection another activity. Keep the time open and see what emerges
Learn some "retrospective" facilitation techniques and regularly run review / lessons learned sessions for yourself or your team
Review ways to avoid the acceleration trap (concrete ideas in this HBR article)
Happy Holidays and wishing you a meaningful and successful New Year.