Honest, feedback-based self‑inquiry to boost your leadership growth
IN-DEPTH 360 ASSESSMENT AND REVIEW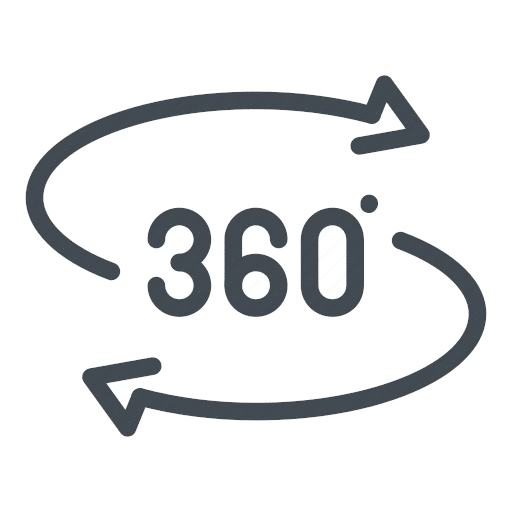 Figuring out where – and how – you can support your leadership growth is one of the most powerful actions you can take to keep evolving as a leader.
360-degree leadership reviews are a unique opportunity to evaluate and enhance leadership effectiveness. But the process goes deeper: It's an invitation to look at the person underneath that role of leader. 
Our in-depth 360 review process invites you to take an honest look at yourself across relevant dimensions of your leadership – and to compare your perceptions with the perceptions of others. Qualitative and quantitative data provide the starting point for your personal inquiry into what is working about your leadership and what needs attention. 
Our debriefing sessions offer a safe space to distill and make meaning of central feedback themes, to explore what your "growth edge" is, and to establish a clearly articulated, actionable, and well-rounded leadership coaching plan that's rooted in relevant feedback.  
At my level, I find it hard to get feedback that's timely and straight. Without my 360 review, I wouldn't have understood where my stakeholders and I weren't seeing eye-to-eye. What I learned helped me bring new momentum to a career that was stuck.
Long reports, lots of charts - things I kind of knew. That's how I looked at 360s until now. My debriefing sessions didn't just produce actionable ideas for 2-3 core themes I want to focus on. The real gold for me was that my coach drew me into a deeper conversation about my defensiveness to feedback.
The skillful in-depth review made something go click inside me. My leadership changed as a result of this process in real and tangible ways that I hadn't expected - and neither did my colleagues.
I love how Collaborative Coaching approaches this. I've done a handful of 360s over the years - but never did I leave the process with such a clear understanding of my main growth themes - and what I can do about it.
As an early employee in a fast-growing company, I got thrown into increasingly bigger roles - without much training and a draining sense of falling short all around. My 360 gave me more than just feedback. The instrument itself offered an outline of a systematic leadership model I never had. I feel more confident about the strengths I already have - and now know where I need to focus next.
I found this process was clear, insightful, and challenging. I came out of it with a real commitment to make some shifts I knew I had to do but failed to get real about. My coach liked to say "awareness is curative". The debriefing shook me out of a rut - and the follow-up coaching sessions helped me sustain my intentions.
Grow where it matters most for you and your stakeholders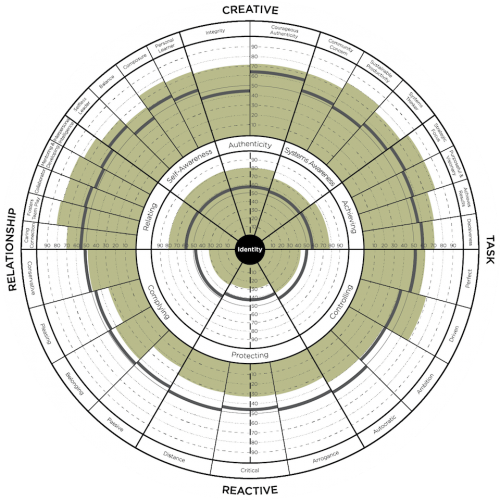 Decide on need assessment approach
We discuss whether to accompany your quantitative 360 assessment with structured interviews we conduct with select stakeholders. These interviews allow us to ask clarifying questions and to gain a much more detailed understanding of you within your work context. 
Select assessment instrument
We use a variety of 360-degree feedback instruments - and we make a recommendation for the tool that best matches your context and goals. 
Administrate 360 assessment
We work with you to select your feedback partners/360 raters, we work a vendor to administrate the online 360 process, and we conduct stakeholder interviews. 
In-depth debriefing sessions
Over two to three 90-minute debriefing sessions, we discuss your interpretative 360 report - combining qualitative and quantitative feedback to explore and distill your most meaningful opportunities for growth. 
Goal setting session
We conclude the process by establishing concrete and actionable growth goals that support positive behavior change and skill development.
Optional: Follow-up coaching
We offer three or six months of follow-up coaching for added accountability and support - which can be particularly useful to achieve sustainable attitude and behavior change.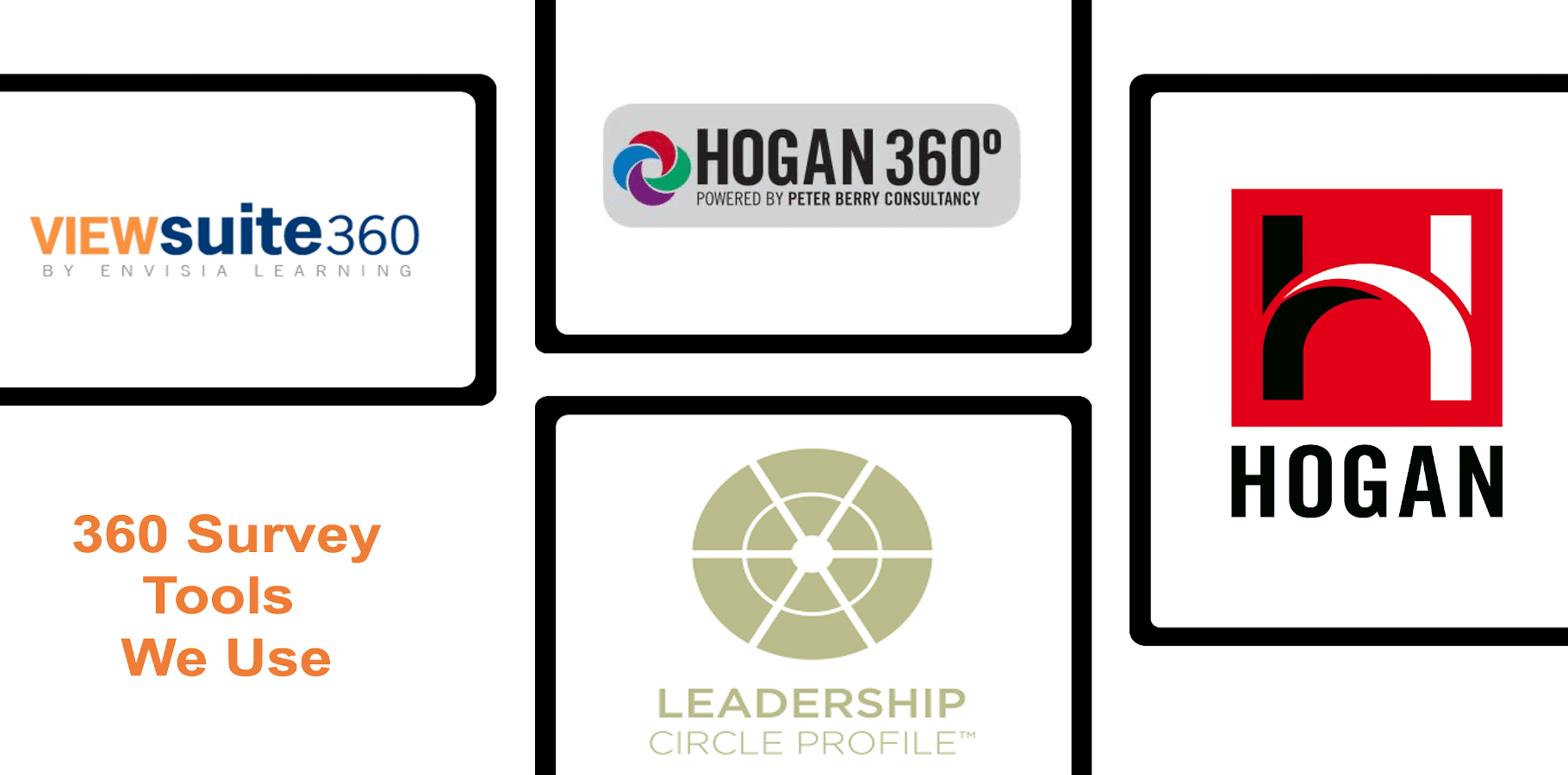 LET'S TALK ABOUT YOUR 360
BEGIN A REVIEW PROCESS