STRATEGIC EXECUTION / ALIGNMENT
Align vision, effort, and people to drive impact and growth.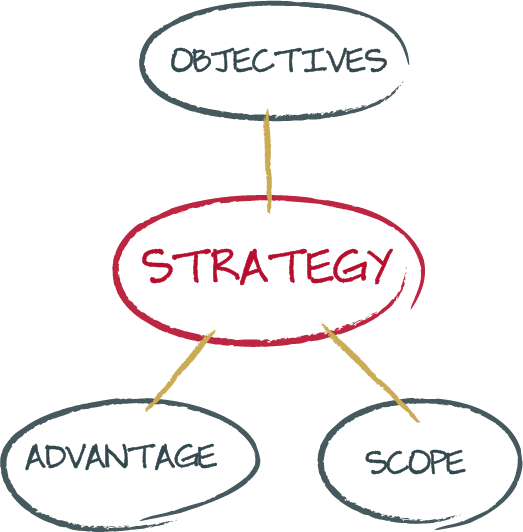 The essence of strategy is choosing what not to do.
–Michael Porter
Few organizations drive a successful and efficient execution of their strategy. Many have a fair sense of their purpose and value proposition but struggle to break this understanding down into concrete, coherent action that drives the strategic vision.
While the nitty gritty of strategic planning can be its own challenge, the trouble often starts when leadership teams can't succinctly communicate their strategy. Often, some buzz words, ongoing initiatives, and key elements of the value proposition are mentioned by all team members. However, the concrete narratives and felt priorities tend to differ in important ways. Consequently, subsequent decision-makers are left with ambiguities and cross-functional implementation lacks coordination.
Our strategic alignment workshops usually unfold as a series of work sessions spanning a couple of months to a year. The concrete duration depends on the complexities of the organization's strategy and stakeholder landscape. Between sessions, task teams pursue relevant internal and external research, and facilitate decision-making on critical decisions. New data and agreements then serve as the stepping-stones for the next work session – ensuring next steps are made in the strategic planning process.